The Web Seer
Is there a way to visualize people's innermost thoughts? Google Suggest lets you see what others are asking when they search the web. From the existential to the mundane, the questions form a portrait of human curiosity. (Read our article in the New York Times, or try it live now.)
Take the phrase "Why doesn't he…" To make it easy to see Google's suggestions, we've created a diagram where the size of arrows and words show how many pages on the web answer each question. (In these diagrams, the arrow thicknesses show the number of web pages for each question.)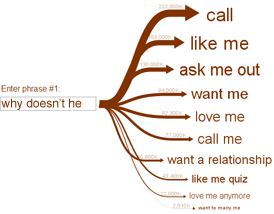 Even more revealing is the comparison between what he doesn't do, and what she doesn't. Our diagram puts the two lists side by side.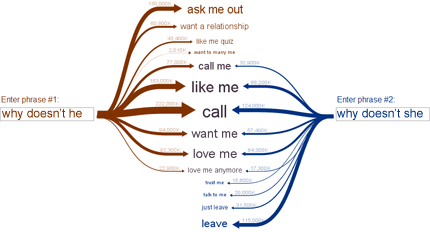 Family issues run deep, and sex differences loom large: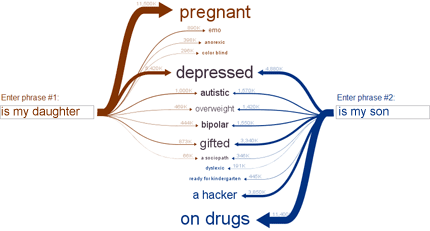 Sometimes the result is simply sad.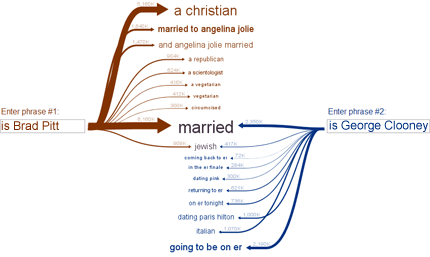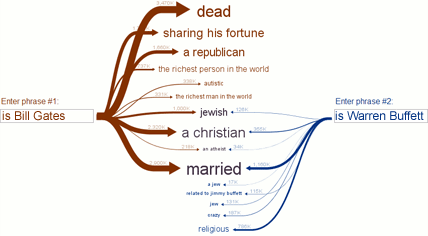 The diagrams above show that if there's one common question for the famous, it's not about money or cosmetic surgery. It's whether they're Jewish.
Some questions are metaphysical: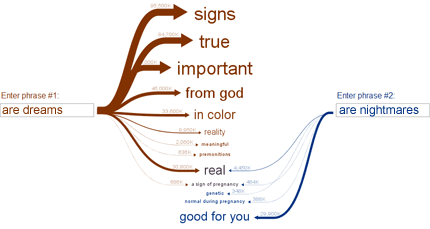 Sometimes questions can be philosophical, with an edge: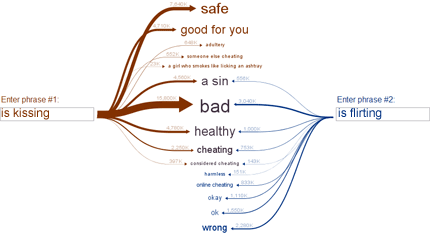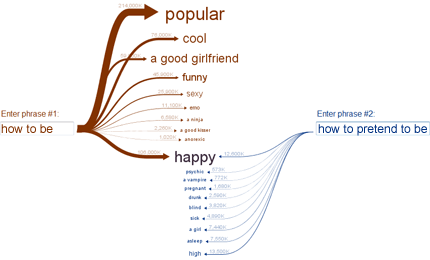 What about practical advice?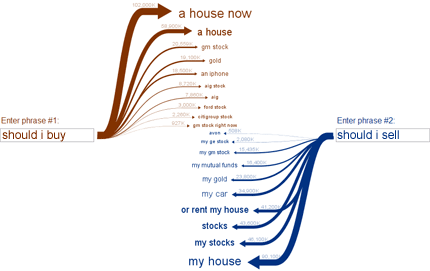 (For all we know, a dozen hedge funds are using Google to play the market.)
Finally, what does Google say about politics? Well, some of us are confused: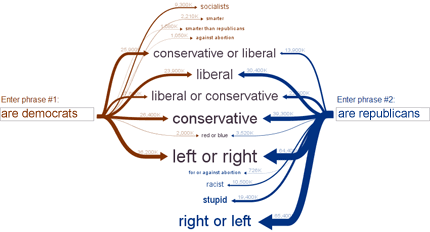 But there is a bipartisan consensus on one thing: The other side is wrong.